Full GRE preparation video course.
Exceptional teachers with scores in the 99th percentile for their sections.
Custom textbooks that have helped 1,000 clients score 160+.
Everything you need for complete preparation.
We have created a tailored video course covering every aspect of GRE. Our tutors, each with extensive expertise in GRE preparation, have recorded every lesson with care so you can feel as if you are truly present in the classroom. Overall, you get a complete GRE preparation course at a fantastic price. The comprehensive topic list covers all the theory you need, and you can use our study guides for practice.
Detailed explanations of the main GRE sections: 17 lessons
7 hours of video
The full list of algorithms necessary to solve GRE problems
Tips and recommendations from teachers
Aleksei Derkach
GMAT consultant, Quantitative section. Personal Quantitative GMAT result: 93rd percentile. GRE subject score in Mathematics: 900/910 (97%). Aleksei graduated from the Lomonosov Moscow State University (Faculty of Mechanics and Mathematics) in 2009, then worked there in the Mathematical Analysis department until 2017. He currently lives in Cambridge, UK. Aleksei has been teaching Advanced and Elementary Mathematics since 2006.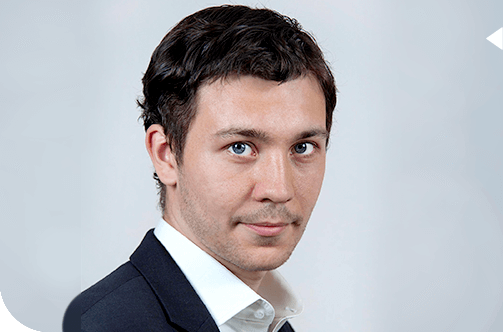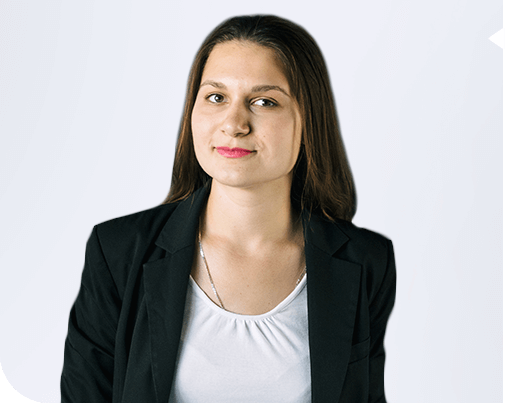 Oksana Mosenko
GMAT, GRE, SAT consultant, Quantitative sectio. Personal GMAT result:680/800. Oksana obtained a Bachelor's degree in Actuarial and Financial Mathematics. In 2018 she earned a Master's degree in Statistics from the Taras Shevchenko Kyiv National University Department of Mechanics and Mathematics. She began teaching in 2014offering individual tutoring and group lessons, as well as volunteering to work with junior patients through the Tutors Center for Cancer Institute program. She also taught groups of students in Egypt. She strives to use her skills to make her teaching beneficial for others.
Bohdan Hovorun
 GMAT Verbal consultant. Personal GMAT result: 700. Personal IELTS result: 8.0. Bohdan is a Master's student at the Taras Shevchenko Kyiv National University Department of History. He has been fond of foreign languages since his childhood, receiving multiple academic awards for winning language competitions. He studies professional approaches to teaching foreign languages. He has many success stories in teaching GMAT (Verbal), GRE General (Verbal) and IELTS.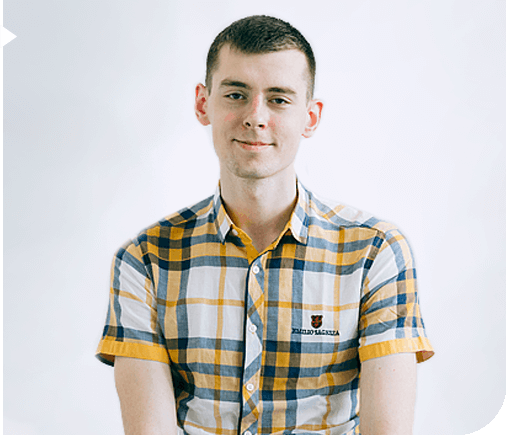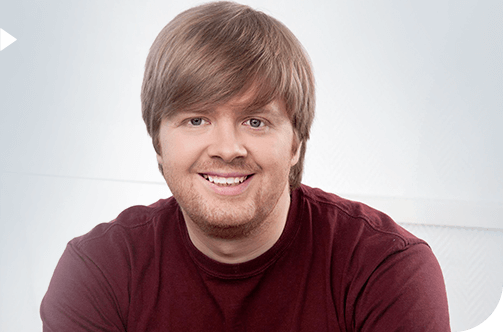 Dmitry Bondar
 Leader and founder of MBA Strategy, LLC. Dmitry has over 10 years of experience in education in Ukraine and abroad. He has personally prepared around 200 students for their applications to top business schools and universities worldwide. Dmitry completed an entrepreneurship program at Stanford GSB. His personal GMAT score is 740 points.
What our clients are saying
Alex
My preparation was very comprehensive and consent. I have never experienced a problem with additional explanation, questions, communication or material. I was lucky to have a perfect GRE teacher, really appreciated for her high level of proficiency and responsiveness.
Victoria
I have got extremely good impressions from the lessons. I had an experience with a teacher with empathy and high qualification. She explains well and assesses appropriately, giving valuable and timely feedback. She pays attention to each detail. Thank you!
Maria
Everything is fine, my teacher is professional and she knows her job. I am appreciative for all regarding with lessons, high quality of materials and teaching, and your concern about the results.
MBA Strategy is an international EdTech company engaged in GMAT prep and admission consultancy. We operate in the US and Europe.
In more than 15 years, we have helped over 8,000 students to prepare for GMAT/TOEFL/SAT/LLM and enter hundreds of the best business schools and universities all over the world.Add text to your page